When you study with CDN Laser and Medical Aesthetics Training Inc. (CLMA), you get more than internationally-acclaimed training, you get a community.
Once you have completed the Medical Aesthetics & Laser Technician online portions and attend the clinical practicum, you will be ready to start treating patients with confidence. And you will have a posse that's got your back. You will feel unstoppable.
Here are the reasons to come to CLMA: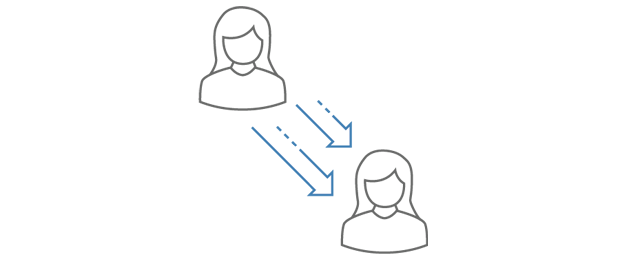 1 on 1 Training
Hands-on, small group training from the top medical aesthetics training in Canada with real patients in a clinical setting. You will not be 1 out of a crowd of 50 jockeying to learn. You will be front and centre, learning from one of the best.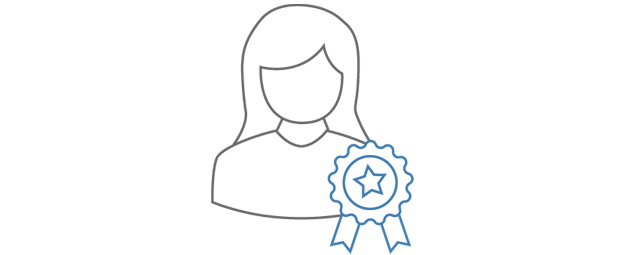 Wouldn't you like to be taught by the person who mentors doctors, nurses and other instructors? And who has more than a decade of experience in coaching and training the top professionals in Canada? We thought so, too.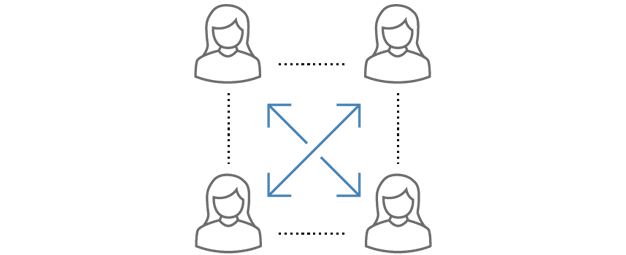 Community
Become part of a community and after-training business support that is unparalleled in the industry. From business tools of how to set up your own business to what mistakes to avoid in your first year, you'll be all set. 
Who Can Enrol?
Our general training is tailored toward people who are new to the industry and want to grab their life by the horns and steer it. These may be cosmetologists, aestheticians, stylists, and health professionals, and anyone over 18 wanting to learn. In our laser training you will learn everything you need to know about cosmetic lasers. This includes hands-on training with actual patients for: laser hair removal, IPL photofacials, radiofrequency skin tightening, laser tattoo removal, cellulite reduction, laser stretch mark removal and fat reduction.
Our medical professional training is designed for physicians, physician's assistants, registered nurses, nurse practitioners, licensed practical nurses. You will receive hands-on cosmetic injection experience including neurotoxins and dermal fillers, PRF, and laser training. You will receive hands-on clinical experience with real patients and low instructor to student ratios, with certification of course completion.


What Will You Get?
Upon completion, you will be able to go on to work in this booming billion dollar industry as a cosmetic laser technician. You will also walk away with the business savvy and business planning essentials and tools to start your own business and take control of your life. And for physicians and nurses, you can add this skill to your professional resume and augment your income.
Graduate Testimonials
"You don't get that kind of support from other programs. I have a community, a support team, a mentor and a friend."
- Lindsey Rask, RN, successful business owner, and Canadian Laser Institute attendee
"I have taken courses from the other 'experts.' And I'm here to tell you in no uncertain terms, if you are getting training from somewhere else, you're missing so much...and the problem is...you don't even know you're missing it."
- Brenda, Medical Aesthetics Professional and Canadian Laser Institute attendee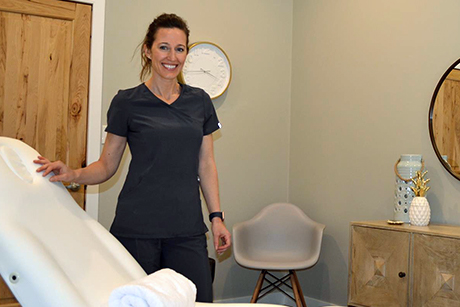 Meet Your Trainer: Amber Cameron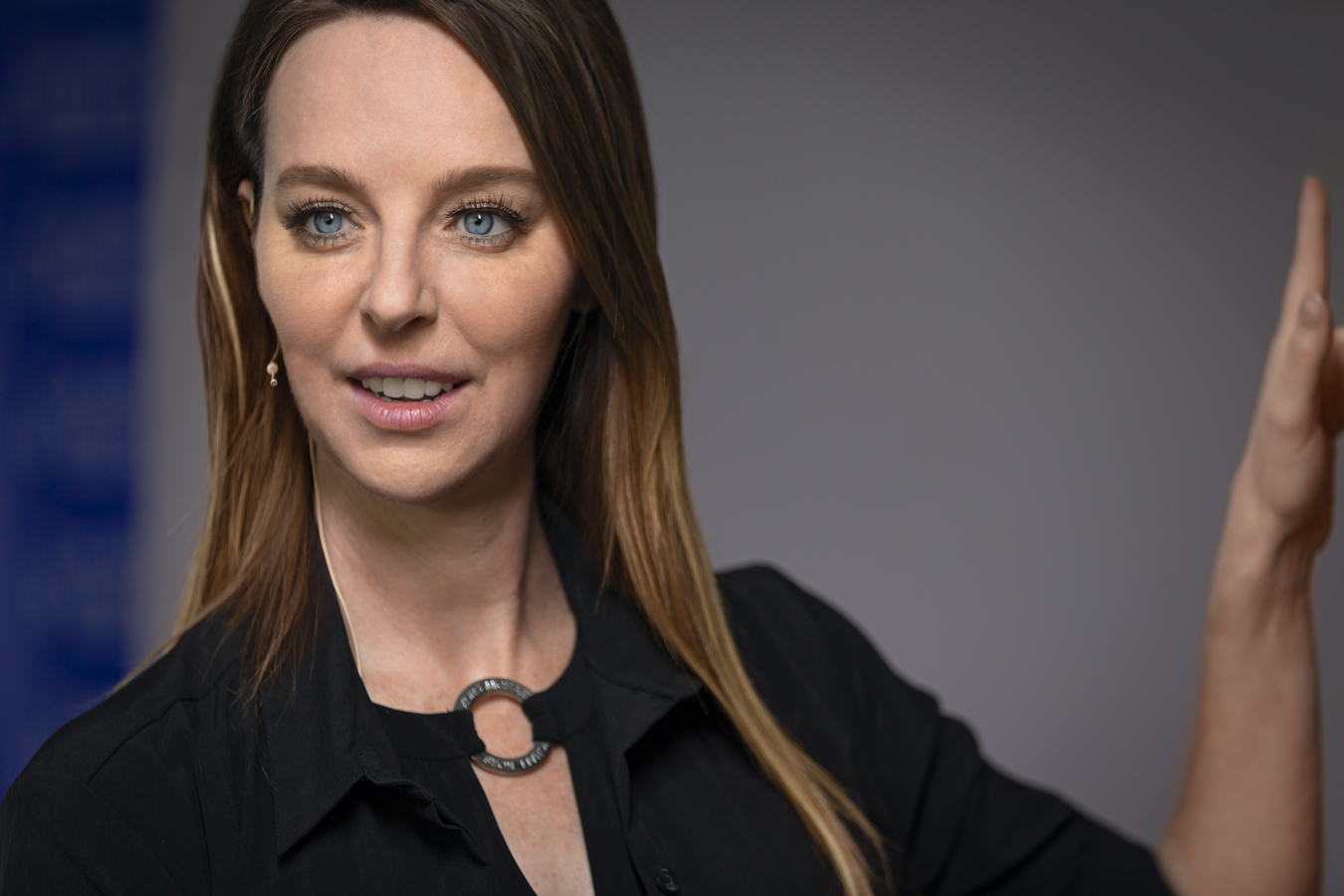 Renowned trainer and speaker. Meet the person who wrote the book on training people on medical aesthetics in Canada. Having trained hundreds of students, Amber's training technique is...more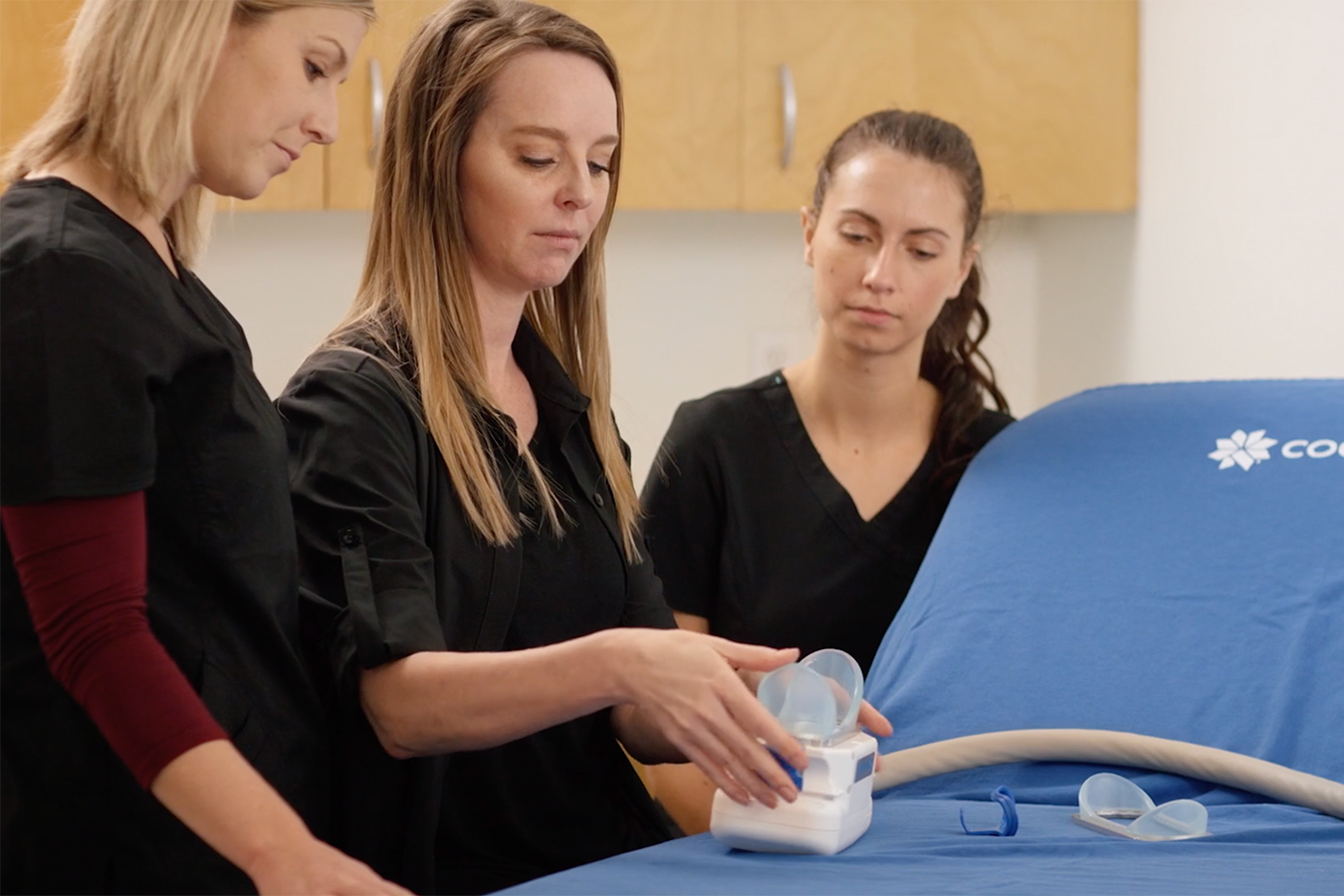 Medical Aesthetics
& Laser Technician
This training is approximately 5 weeks, consisting of 4 weeks online and 1 week practicum. When you are done you can start working with clients right away. This program has no prerequisites and consists of;
In-depth knowledge about skin & hair so you will be filled with confidence to serve your clients properly
Everything you need to know to become a top laser technician
Body sculpting and fat reduction
1 on 1 instruction
Hands-on experience with real patients
Small group instruction; you will be in a groups of 10 or less, not in a gallery of 50 people looking on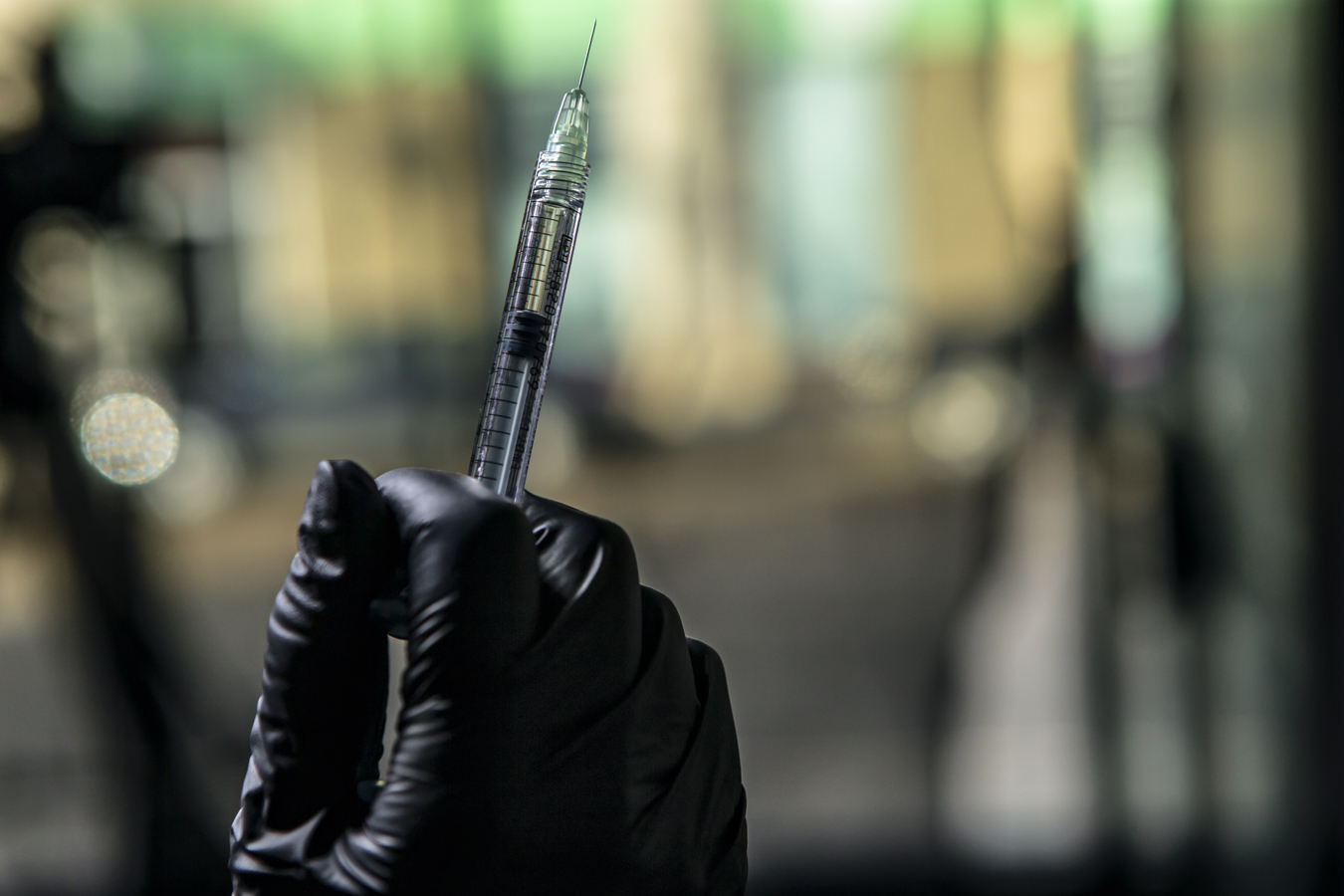 Cosmetic Injection
Training & Mentorship
Cosmetic injections are one of the most sought after procedures available in the market today. Licensed physicians, RNs and LPNs can take this training and add cosmetic injections to their existing skill set.
Learn the science behind hyaluronic acid fillers and how to safely deliver the various products
Patient selection criteria, contraindications, dilution, demonstrations and hands-on training
Learn the science and history of neurotoxins
Be taught by someone with years of experience as a full time injection artist
Amber Cameron is also completely up to date with all courses in the MD Codes offered by Dr. Mauricio de Maio
Want help in a specific technique? Book a mentorship with Amber Cameron focusing on one specialty, such as cheeks, temples, cannula, blending, jawlines, tear troughs, and whatever your badass heart desires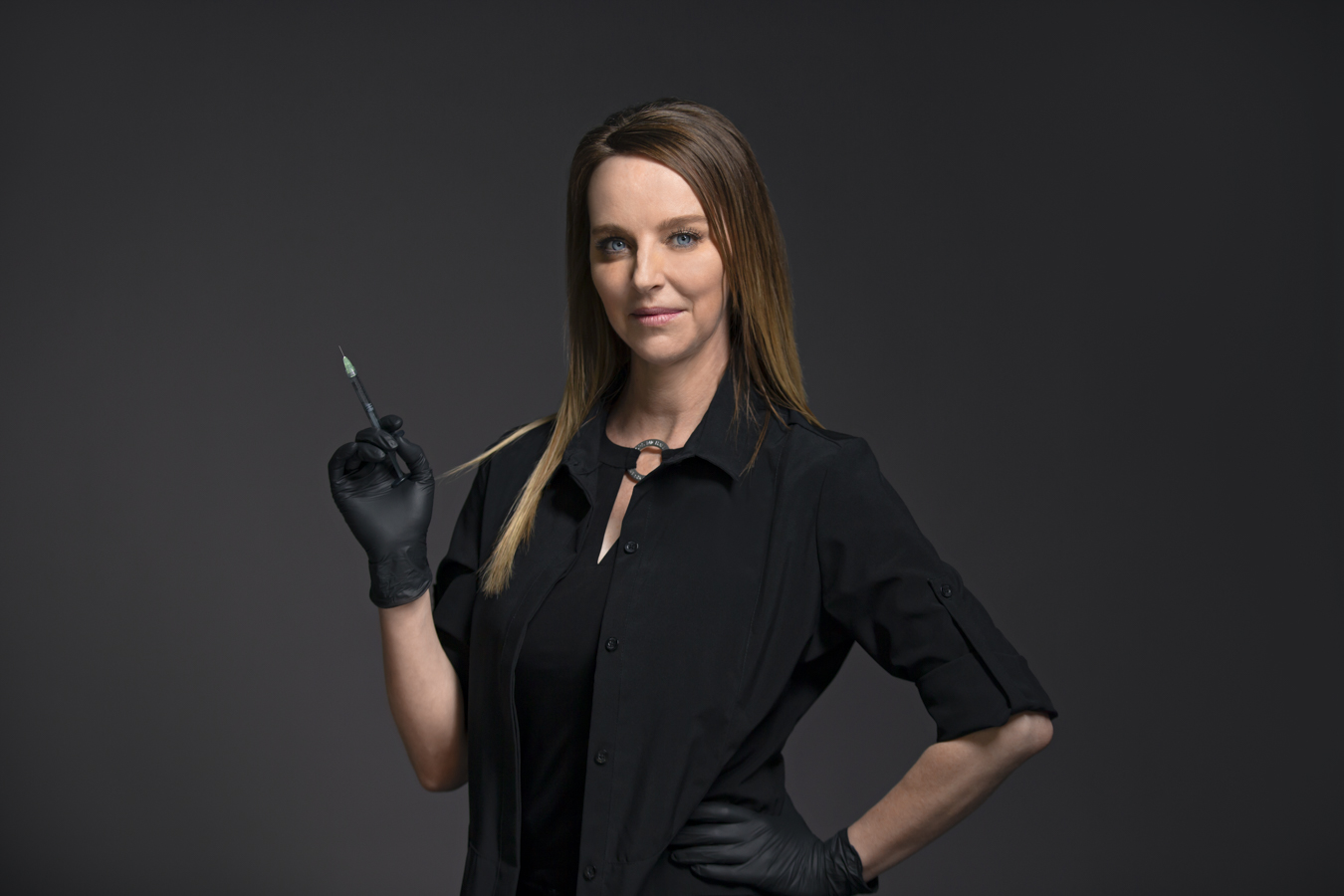 Advanced Classes
& Mentorship
Maybe you have already taken cosmetic injections, but you want to take your artistic skill level up several notches. The Advanced Classes will provide you with:
1 on 1 injection teaching from Amber Cameron -- one of Canada's top injection specialists
Practice on real patients
Refine your skills
Nuances and tips to make your injection practice the envy of your market
Cannula training
How to blend fillers
Anatomical area focused training such as lips, jawlines, cheeks, temples, tear troughs and more
Canadian Laser Institute Medical Aesthetics Courses